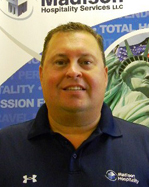 Benj Farmery
Managing Member
Benj Farmery, managing partner and owner of Madison Hospitality. Hospitality has deep roots for Benj, following in his Father's footsteps, with a career in the hotel industry after graduating from James Madison University in Harrisonburg, Virginia, Benj started his career with Marriott and enjoyed success with Studio Plus Hotels and Prime Hospitality, Capital Hospitality, and Windsor Communities before the creation of Madison Hospitality in 2005. Benj has a strong drive and passion for the industry. Along with his staff, Benj is committed to providing unparalleled customer service, support, and guidance as it relates to temporary housing. As a civilian lodging consultant, Benj serves on the United Service Organization's Senior Enlisted Advisory Committee.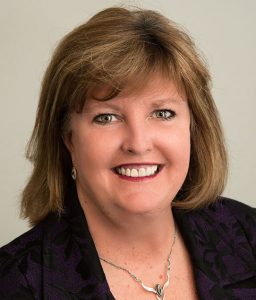 Cathy Bokman
Chief Operations Officer
Cathy Bokman, COO Madison Hospitality, brings a lifetime of hospitality experience to the Madison Hospitality Team. She began her career in the hotel industry after graduating from George Mason University in Fairfax, Virginia. She enjoyed roles with Marriott, Sunburst Hospitality, Crossroads Hospitality, and BF Saul Hotels. Her experience spans from Director of Sales to Hotel General Manager, Regional and later Vice President of Sales, Vice President of Operations, and Franchise Owner before joining Madison Hospitality in 2015. Cathy is passionate about building great teams that will take care of the guest. When asked, she often says, "It is our responsibility to provide a comfortable and care-free stay for our guests with no excuses".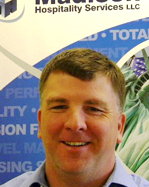 Matt Scarborough
Vice President of Operations
Matt has been with Madison Hospitality for 10+ years. Previous to Madison, Matt has experience working in property management for 12 years for Windsor Communities. He is a graduate of Robert Morris University outside Pittsburgh PA and lives in Leesburg, VA with his wife and 2 sons. Active in his son's youth sports activities, he coaches football and basketball. When not in the office or with his boys and their sports, he and his family enjoy the fun and sun of Ocean City, MD.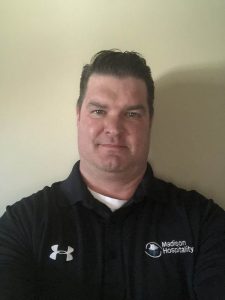 Rick Carlson
Field Services Manager
Rick has been in the housing industry for 12 years as a Field Service Manager. He enjoys the daily challenges that arise as no two days are the same. He has inspected and prepared thousands of beautiful apartment homes for our guests. He prides himself on troubleshooting the small details to ensure each guest stay is perfect. Prior to working in the housing industry, he worked for the US Border Patrol/CBP from 2007 to 2008. He also is a certified mold inspector and remediator. In his spare time, he stays very active in the skateboarding and music community. His teenage son is a county wrestling champion, and his teenage daughter is an MVP fastpitch softball champion.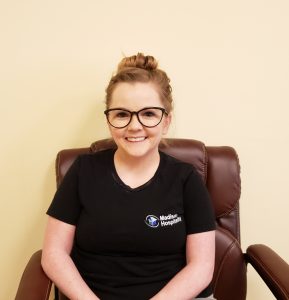 Brianna Deaver
Guest Services Manager
Brianna has been in the customer service industry since 2007, and has worked as the Guest Service Manager with Madison Hospitality since October 2016. Prior to working for Madison Hospitality she worked as an Assistant Property Manager with Greystar. Being able to connect with our guest is the highlight of her day! Her positivity is contagious and she loves to share joy and laughter with everyone. The day to day hustle of finding new ways to shower our guests with appreciation keeps her focused and on her toes. Out of the office she loves to hike, dance, travel, go to hockey games, and spend time with friends and family!